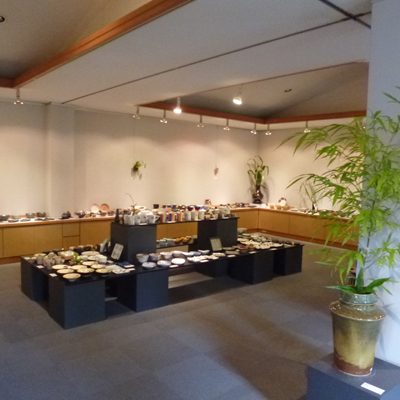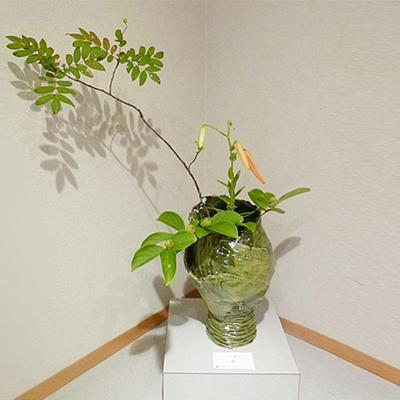 Foundation Course
(approx.2hrs per session-10 times)
Course includes introducution lecture, wedging clay, hand-building methods, wheel-throwing, glaze application, underglaze painting.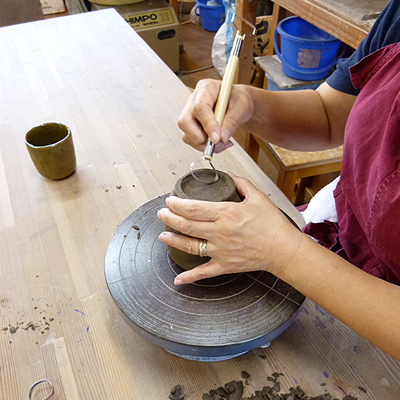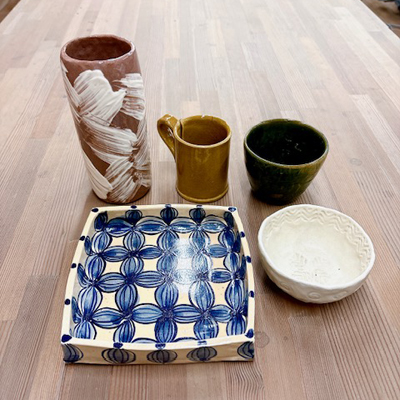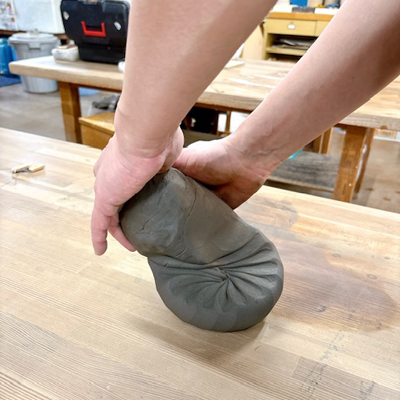 Free Course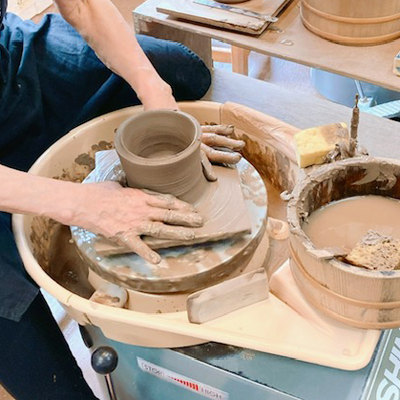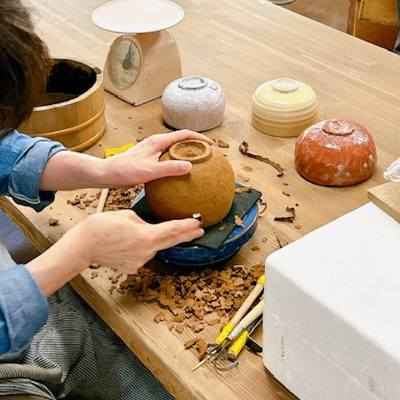 Wheel-throwing Basic Course
Course includes on-wheel wedging, string cutting,and trimming.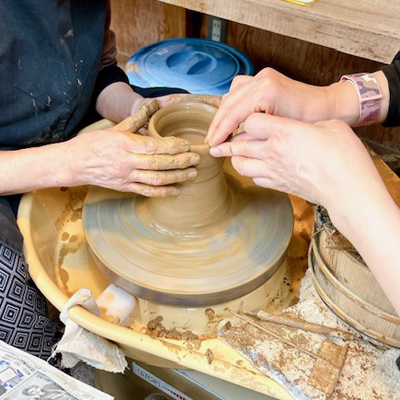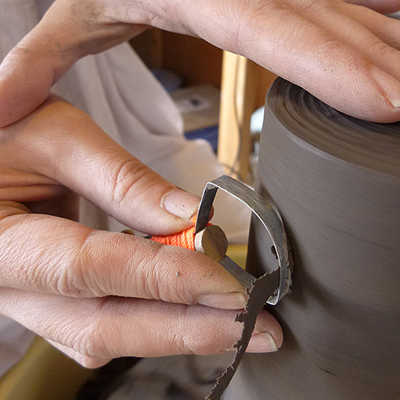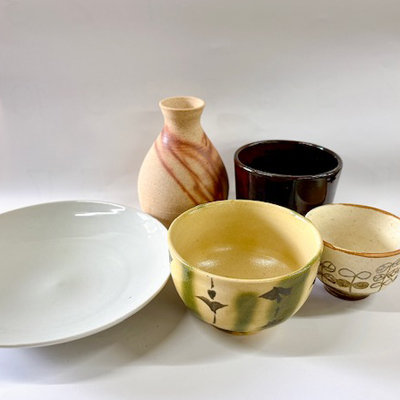 Technical Methods Course
Course includes intermediate hand-building, slad-building, mold-pressing, clay marbling,and other decoration techniques.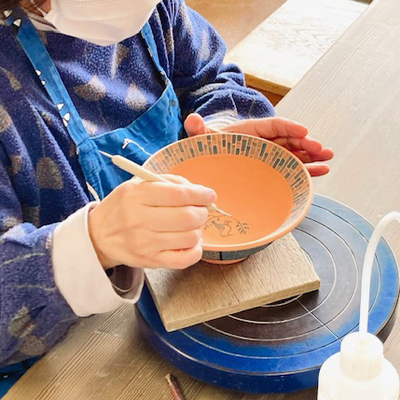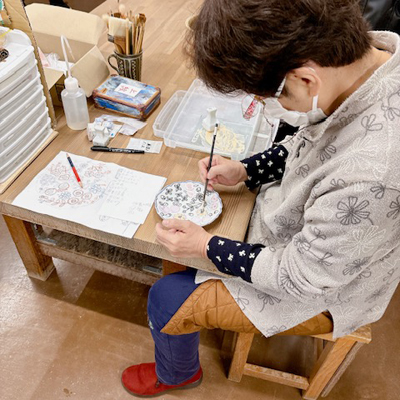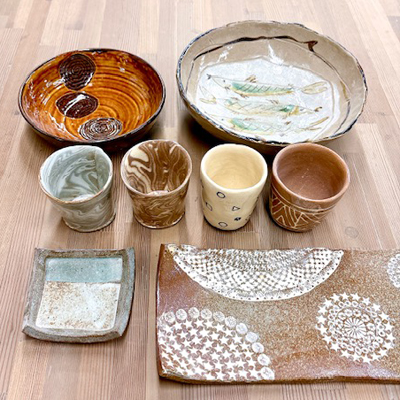 Spot Events
The course that introduces a wide content concerning the ceramic art like a familiar, few technique, baking, and slide lectures, etc. , and practices is regularly started.
The original one is researched about clays and glazes.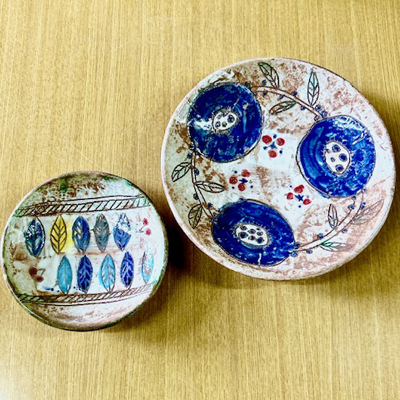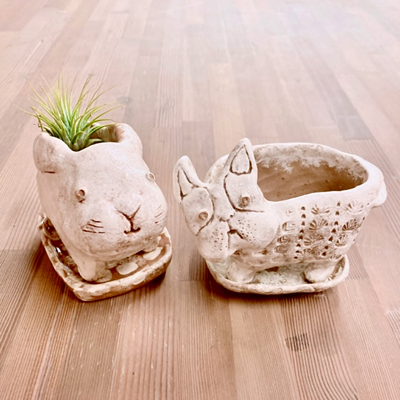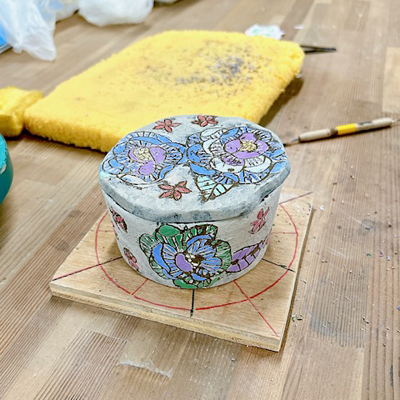 First-Timers Lesson
Approx.2hr session for groups,friends or just for one person.
You are welcome to make presents, memorial gifts,or something for yourself.
Event